Digital Libraries for Local Development
"Digital Libraries for Local Development" is a project of Institute for Youth Development and Innovation (IRIM) organizet in partnership with the INNOVABRIDGE Foundation from Switzerland. The project is funded by the Swiss Confederation through the Swiss-Croatian co-operation program.
The project seeks to empower children and adults to become active citizens and creators of knowledge and sustainable development in local communities in Croatia and Switzerland through the acquisition of STEM knowledge and digital competencies.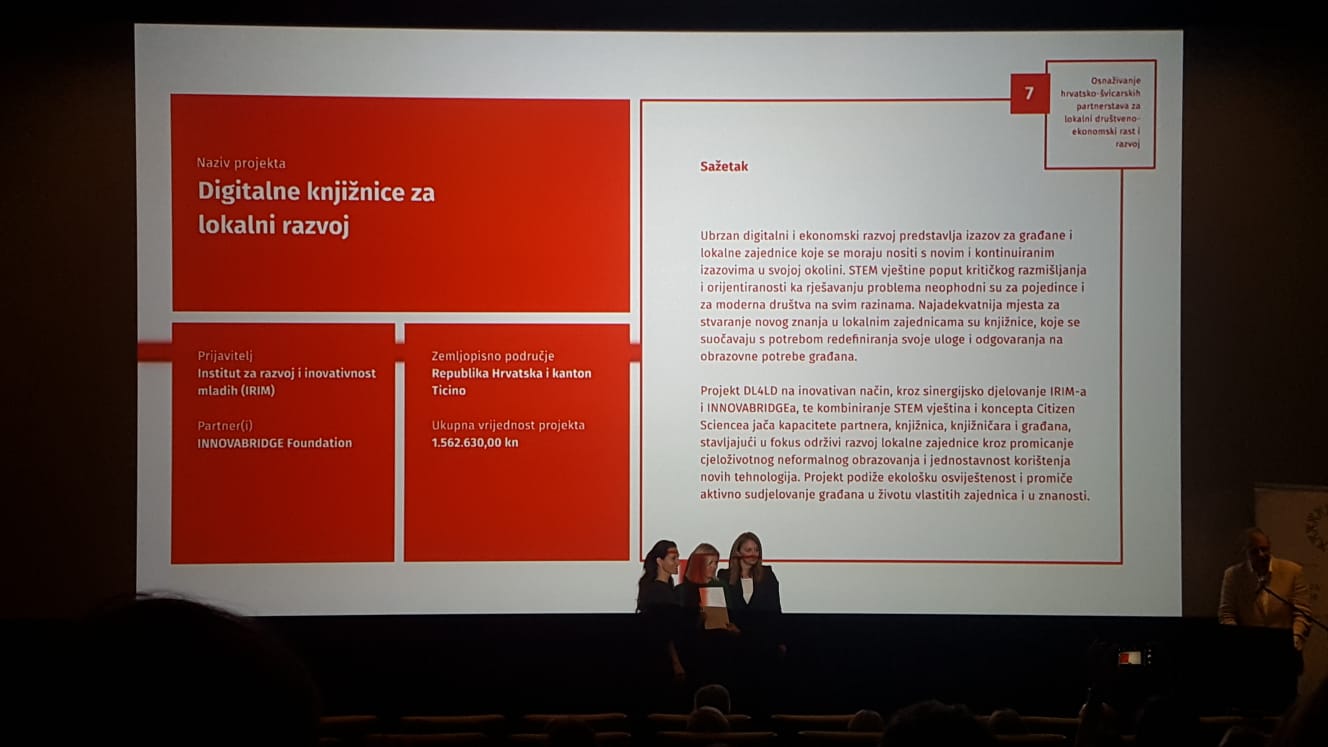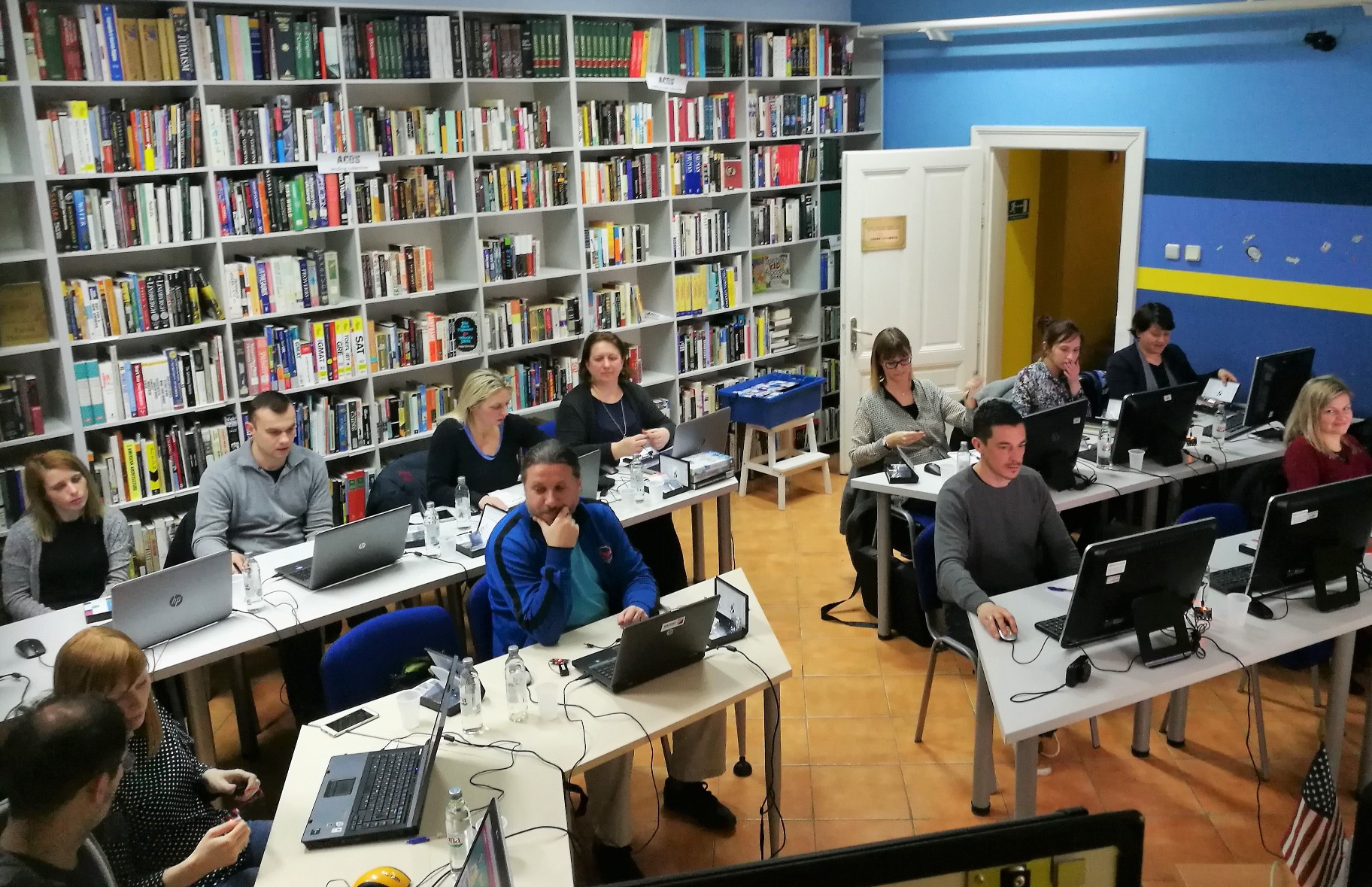 The project Digital Libraries for Local Development (DL4LD) focuses on STEM (Science, Technology, Engineering and Mathematics) areas, while at the same time developing competencies such as problem solving, algorithmic thinking, critical thinking, collaboration skills, communication and creativity.
The project empowers local libraries, librarians and citizens through the advancement of lifelong learning and the use of new technologies.
This project will be a good model for others as it initiates a co-operation between Croatian and Swiss librarians. In the project a set of equipment will be developed that will serve to measure environmental variables. The sets will be donated and installed in libraries and will continuously measure the environmental variables. A portion of the sets will be available to citizens to borrow from the libraries and research implementation and data collection.
Croatian Makers is a privately financed initiative developing and deploying a 'layered family of platforms' for STEM initiatives in school.
This page contains only a short English summary of the content written in Croatian. For more info about our activities please follow the links to our Croatian page and use Google translate.