STEM Revolution continues - Libraries
IRIM aims to empower public libraries to become centers for developing digital competencies in local communities. It is equivalent to e.g. Singapore's national Digital Maker program aiming to transform the nation introducing technology to schools and families (using primarily micro:bit, as IRIM does). Within the project, IRIM donated:
coding devices micro:bits for free workshops and to borrow to 100 public libraries in Croatia
donating 3D printers to 10 and to the National and University Library.
Thus, libraries are transformed into public learning spaces for new technologies, but also as digital innovation centers.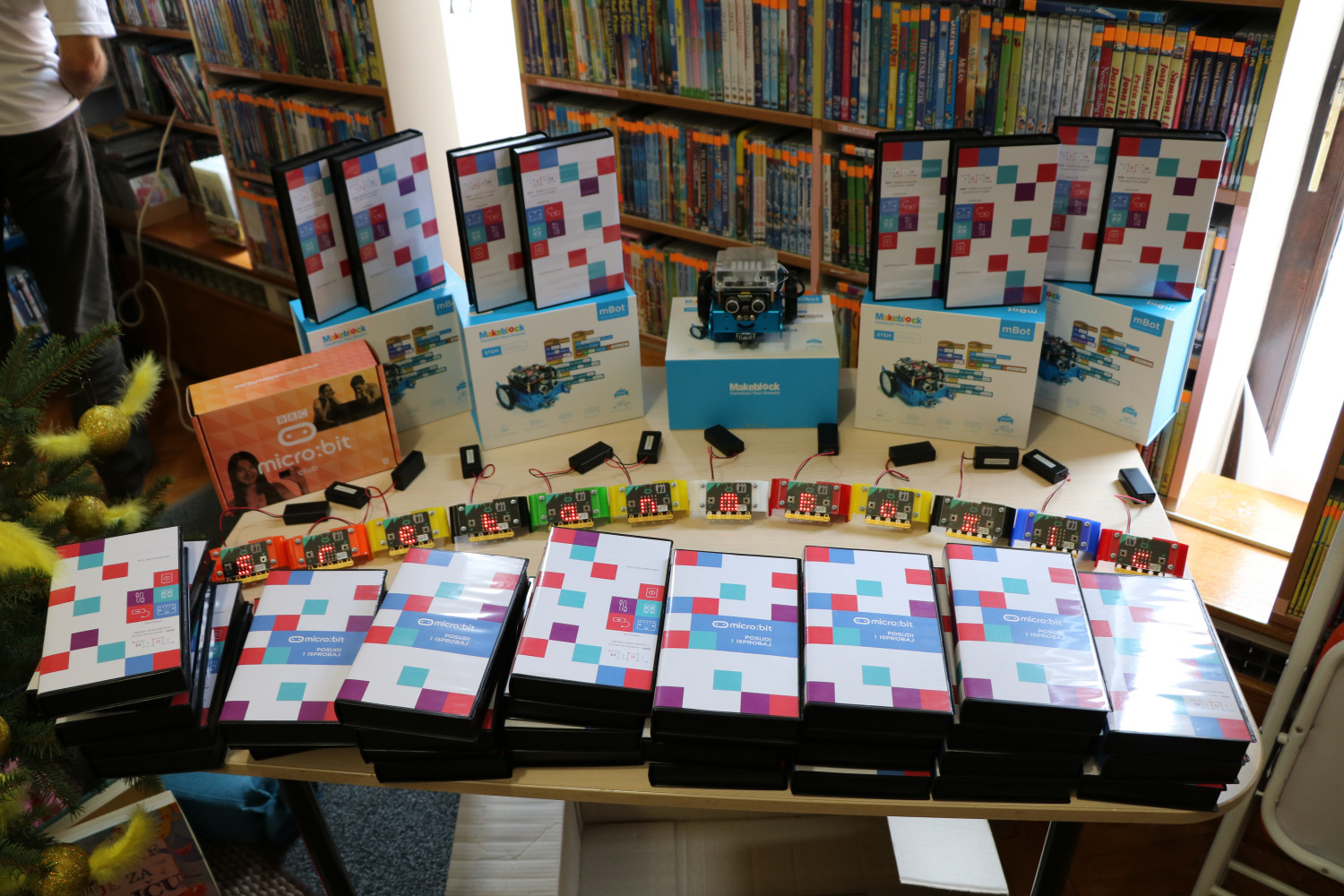 Croatian Makers is a privately financed initiative developing and deploying a 'layered family of platforms' for STEM initiatives in school.
This page contains only a short English summary of the content written in Croatian. For more info about our activities please follow the links to our Croatian page and use Google translate.